BetterAlign Reference Guide - Vanilla World of Warcraft Addon
BetterAlign is a helpful addon for Vanilla World of Warcraft when you are customizing your user interface. It basically adds a grid on the screen that you can use to align elements from different addons to create a very clean interface.
For many more useful addons, check out my Vanilla World of Warcraft Addon Guide.
Downloads
You can download it from the official Github.
Installing
Extract the downloaded file and rename the BetterAlign-master folder to BetterAlign. Drag the BetterAlign folder into the Interface/AddOns folder in your World of Warcraft game folder.
How to Use
This is not a complicated addon. It has three main features: display a grid, add vertical guides and add horizontal guides. Open the BetterAlign window by typing /ba into the chat window.
| Button | Description |
| --- | --- |
| Add | Adds a user movable guide. (Vertical by default) |
| Horizontal | The guide made with Add will be horizontal. |
| Hide | Hides all guides made with the Add button. |
| Lock | The guides become immovable. |
| Show Grid | Displays the grid. |
| Slider | Changes the precision of the grid. |
| X | Hides the window |
Screenshots
BetterAlign Grid at 32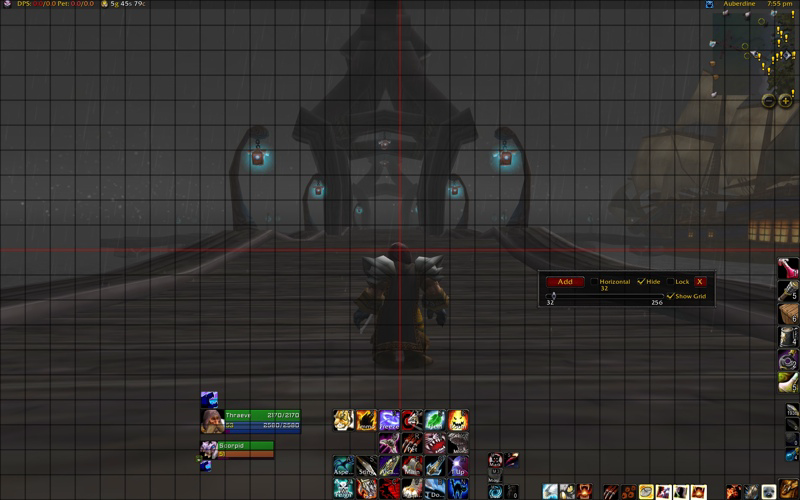 BetterAlign Grid at 96
BetterAlign Grid and Guides
BetterAlign Guides Only
Slash Commands
/ba, /balign or /betteralign
| Command | Description |
| --- | --- |
| /ba | Opens the BetterAlign window |